Scholarships and Awards
Scholarships
The College of Humanities and Sciences offers more than 100 scholarship opportunities to currently enrolled students annually. The system features a searchable database of opportunities and details the requirements for each. The application process opens early January and closes late February.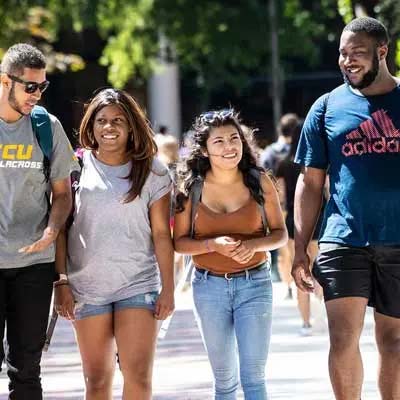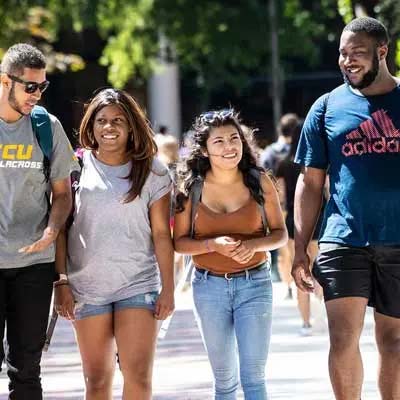 Robertson School Scholarships
Of the scholarships and awards in the College of Humanities and Sciences database, the following are offered through the Robertson School and may be of particular interest to mass communications students. Many of them are supported by, or endowed in honor of, former members of our faculty or alums, in a tangible representation of their deep commitment to VCU and to mass communications as discipline.
Robertson School scholarships
Other Scholarships
Other scholarship opportunities are available through VCU and through certain professional organizations.
VCU scholarships
VCU Scholarships: A listing of opportunities available at the university level along with criteria and instructions for applying
Scholarship Sharing: A VCU student organization that also serves as a resource for finding and sponsoring scholarships
Other scholarships
The following opportunities are available through professional organizations and other groups offering mass communications scholarships.
Awards
The Robertson School honors special students each year by bestowing the following awards.
Faculty Award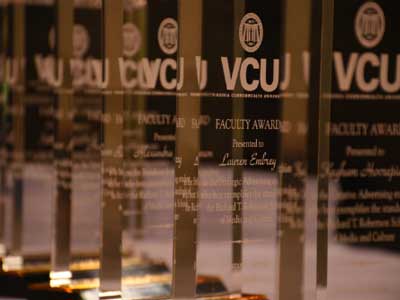 Each semester, Robertson School faculty choose outstanding graduating students in each academic concentration to receive a Faculty Award. This is more than about just good grades—faculty look for students who really distinguished themselves while at VCU and in the School. This could be through campus involvement in clubs and organizations, amazing class work, demonstrating a can-do attitude and/or being an unforgettable member of the Robertson School family.
Separate awards are given out for undergraduate creative advertising, strategic advertising, broadcast journalism, digital journalism, public relations, graduate multimedia journalism and graduate strategic public relations. The winner receives a plaque with their name, the name of their academic concentration and the inscription that this person "best exemplifies the standards of the Richard T. Robertson School of Media and Culture."
Josephine Varnier Stone Award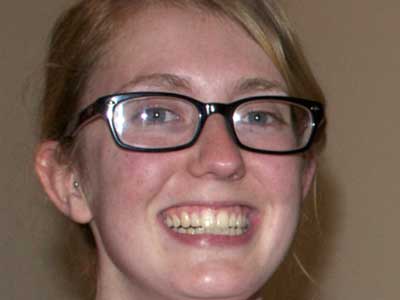 At least once per year, Robertson School faculty choose a student to receive the Josephine (Josie) Varnier Stone Award, in honor of an unforgettable student who was killed shortly after graduating from VCU and the School.
The award identifies the winner, "as the student who best exemplifies the spirit of generosity, creativity and dedication."
Read more about Josephine Varnier Stone and her special impact on the Robertson School.
Kappa Tau Alpha Top Scholar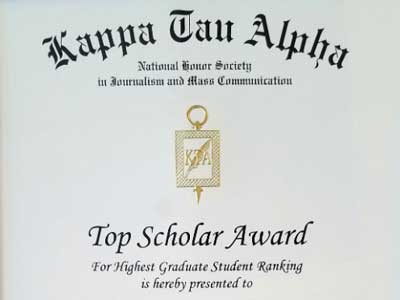 Kappa Tau Alpha is the honor society for journalism and mass communications. According to the organization's website, "Membership must be earned by excellence in academic work at one of the colleges and universities that have chapters. Selection for membership is a mark of highest distinction and honor."
Membership is by invitation only for undergraduate and graduate students. The VCU Robertson School is home to the George T. Crutchfield chapter, named after the School's inaugural director.
Once students are initiated into KTA they are eligible to be the KTA Top Scholar. This could be the same semester in which they are initiated or in a future semester. The chapter presents the award to the graduating undergraduate and/or graduate student with the highest grade point average, which includes a plaque and KTA medallion.