Media Production
The media production concentration of our mass communications program — launched in 2021 — prepares graduates to successfully enter the exciting and ever-changing world of media production — a world where ideas come to life.
Media production professionals create the media content that's part of our everyday lives, like TV shows, movies, songs, online video and advertisements. All the media we've ever seen didn't exist until someone produced it. The media production industry is where cutting-edge technology meets creative thinking and solid skills, all to create something that could impact everyone from a focused set of individuals to millions of people.
Courses
The Robertson School is proud of our professional program, as it gives you the skills you'll need to help launch your career. Course topics include the media production industry, media writing, beginning and advanced media production, graphics tools (Adobe Creative Cloud), digital photography, TV studio production and animation. You'll also take courses to give you important big-picture perspectives on entrepreneurship, law, ethics and media careers. You'll finish with a capstone course and projects to add to your already-growing portfolio of work from previous courses to show potential employers.
Careers
This is a great time to work in the media production industries. The government's job outlook through 2030 is extremely good, with jobs as broadcast, sound and video technicians growing at 21%, and jobs as film and video editors and camera operators growing at 29% — both much faster than average, according to the Bureau of Labor Statistics. Explore career paths you'll be set up to take with a degree in mass communications.
Media Production Highlight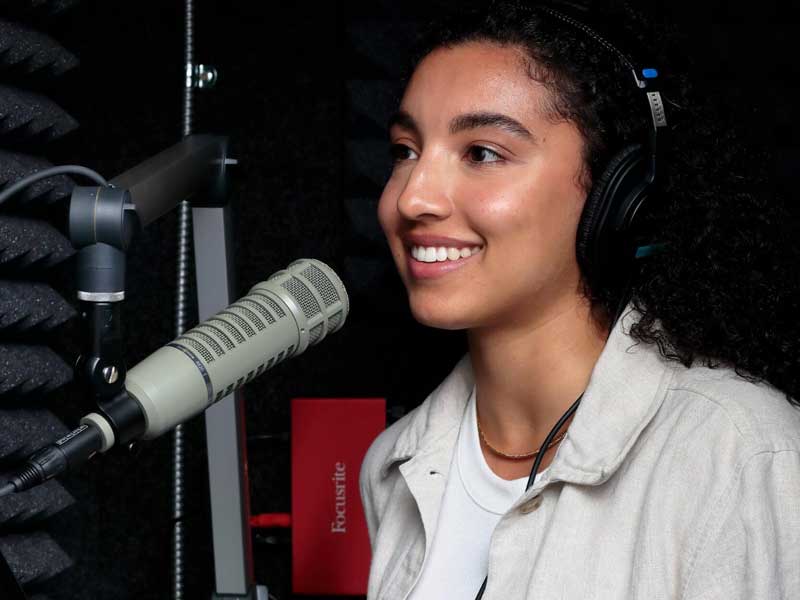 The center, which is opening its physical doors for the first time, is a forum for community storytelling, and a way to find new voices that we need to hear.