Why Robertson?
You found us. That's the first step. Here's why you can stop searching for mass communication schools.
We make excellent storytellers and confident communicators. We turn ambition into action and elevate dreamers into media professionals who go on to have amazing careers. That's not just 10-cent marketing copy. Go check the LinkedIn profiles of some of our graduates — they're impressive.
When you're done exploring your options for mass communications programs, we know you'll come back to us. We're big enough to get you where you want to go, and small enough to know your name. We're different. Different is good.
Ready to start your career in the media industry? Let us show you how.
Check out the academic options offered by the Robertson School.
News
Sept. 27, 2023
He will bring his creative talents and Technology Services experience to international projects.
Aug. 30, 2023
Public relations major Frances Burson spent a month in Lyon this summer learning about international human rights through a different cultural lens.
Aug. 23, 2023
Recent federal grant promotes graduate studies for underrepresented students, and their interests cover a range of disciplines.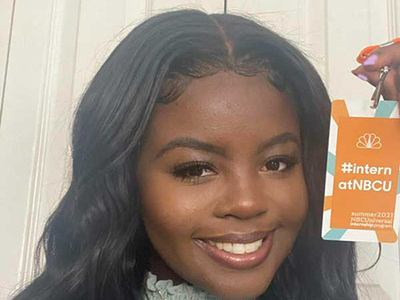 Meet Josephine
Josephine Walker, a broadcast journalism student, put her major to use as a summer intern for NBC's Meet the Press. Visit our 'Meet a Student' page to read more about Josephine, including her favorite courses, professors and more.