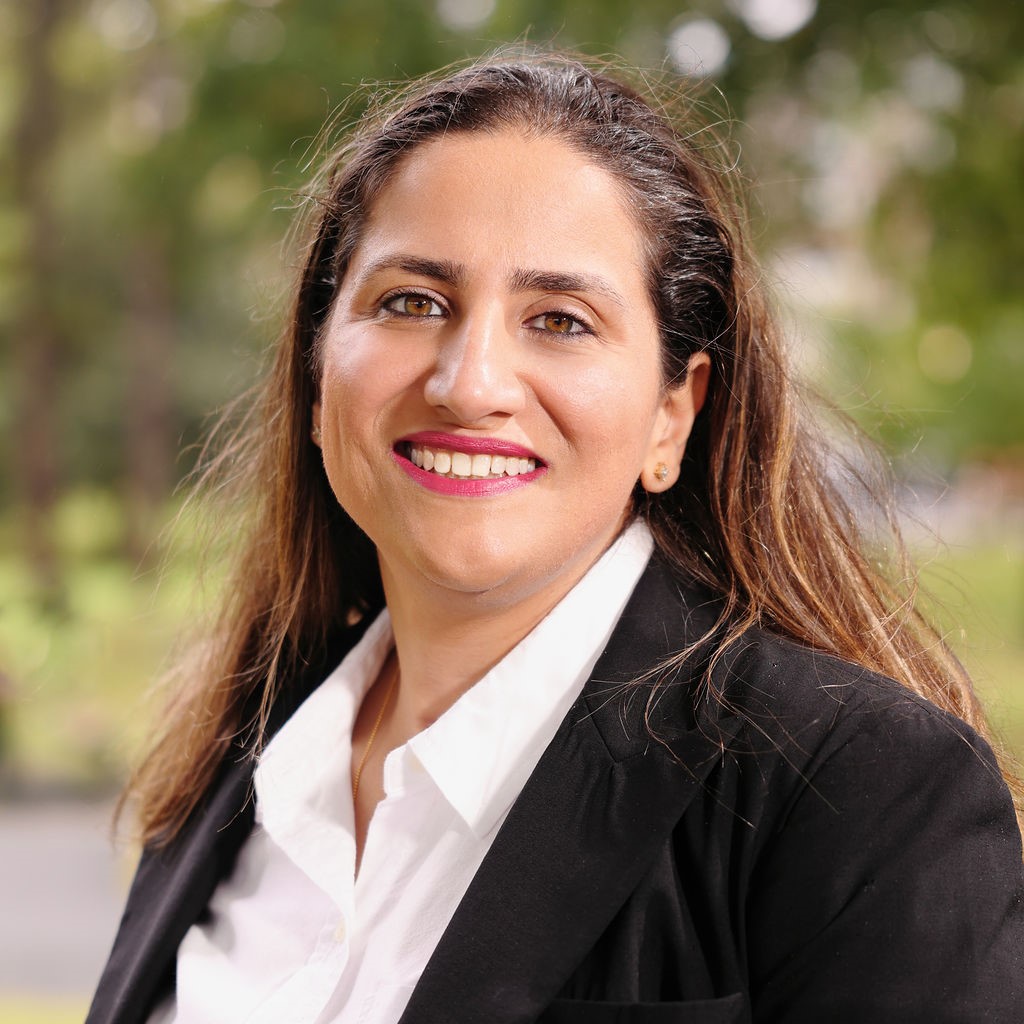 Mariam F. Alkazemi, Ph.D.
Pronouns: She/Her/Hers
Associate Professor
T. Edward Temple Building, 901 W Main St., room 2208A
Office hours: To make an appointment, please reserve a time at calendly.com/mfalkazemi.
Public Relations
Education
Ph.D. Mass Communications, University of Florida, 2014
M.A. Advertising and Public Relations, Michigan State University, 2009
B.A. Journalism, George Washington University, 2007
Background
Dr. Mariam F. Alkazemi is a research associate professor at the Robertson School of Media and Culture at Virginia Commonwealth University (VCU). Dr. Alkazemi focuses her research on how the structure and content of media affects the quality of life, as it applies to health and international communication contexts. She has more than 25 peer-reviewed publications, and a student mentee coauthored five of them. As a social scientist, Dr. Alkazemi is interested in data analysis and interdisciplinarity. As an associate professor, she aspires to work on applying communication so that it is useful to the society beyond academia. An eternal student, she is enrolled in the VCU of Business Administration program on a part-time basis. When she is not working, she enjoys cooking with her family.
Courses
MASC 359: International Media Coverage of the Middle East
MASC 425: Public Relations Research
MATX 603: Media (Doctoral Seminar)
MASC 611: Communication Research
MASC 683: Strategic Communications in the Global Environment
Scholarship Interests
International communication

Health communication
Affiliations
Member of Association for Journalism and Mass Communication

Member of Editorial Board, Communication Law and Policy
Awards
2020 Best Practices in Teaching Difficult Topics in a Polarized Society, 3rd Place - Awarded a third place award based on blind reviews by members of the AEJMC Standing Committee on Teaching for "Films, Readings and Reactions: Reflecting on Media Portrayals of the Middle East through Film and Readings".
2020 Presidential Faculty Award for Community Multicultural Enrichment (PACME) - $500 award for a faculty member chosen from VCU and VCU Health for promoting civility, building community, establishing cross-cultural initiatives, advocating equity, and nurturing a welcoming and inclusively excellent environment throughout the university and area communities.
Publications
Al Abri, I., Alkazemi, M.F. Abdeljalil, W. Al Harthi, H., & Al Maqbali, F. (2023). Attitudinal and Behavioral Loyalty: Does Political Neutrality Matter in Tourism Development? Culture, Tourism and Leisure Behavior.
Martin, J.D., Alkazemi, M.F., Sharma, K. (2023). A Regional 'Halo Effect'? Media Use and Evaluations of America's Strategic Relationships with Five Middle East Countries. International Communication Gazette.
Bowe, B. J., Moscato, D. & Alkazemi, M.F. (2021). An appeal to shared values: Faith, advocacy, and persuasion in the Council on American-Islamic Relations' (CAIR) public relations. Journal of Public Relations Research. https://doi.org/10.1080/1062726X.2021.1944156
Alkazemi, M.F., Guidry, J.P., Messner, M., & Almutairi, E.* (2020). Public health on Instagram: Examining public health messages to audiences in the Arab Gulf states. Health Communication. https://doi.org/10.1080/10410236.2020.1816283
Alkazemi, M.F. & Van Stee, S. (2020). Electronic direct-to-consumer advertising of pharmaceuticals: An assessment of textual, visual, and social media content of websites. Health Education Research. https://doi.org/10.1093/her/cyaa004
Alkazemi, M.F., Bayramzadeh, S., Alkhubaizi, N.** & Alayoub, A.** (2019). Give us five stars: The physical environment and patient satisfaction ratings on social media. Facilities. https://doi.org/10.1108/F-11-2018-0138