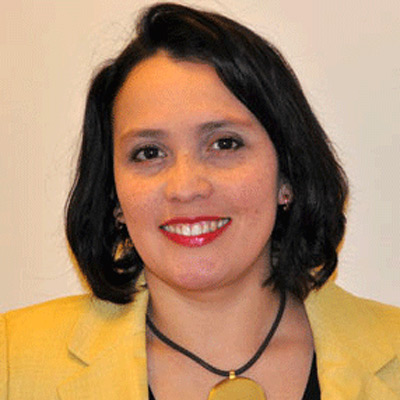 Vivian Medina-Messner
Assistant Professor
(804) 828-2660
T. Edward Temple Building, 901 W. Main St., room 1110
Journalism
Education
B.A., American University of Paris, France
M.A., Florida International University
Background
Vivian Medina-Messner is an assistant professor at the Richard T. Robertson School of Media and Culture at Virginia Commonwealth University. She teaches large online classes in Mass Communications and Global Communications with (300 to 600 students). She has also taught writing, reporting, public relations and multimedia classes in the undergraduate and graduate journalism programs.
Prior to entering academia, she worked as a content producer for Media General Interactive and as an online producer for the Miami Herald. She also worked as a freelance business columnist for Spanish newspaper El Nuevo Herald and worked as a Spanish consultant for the blogging platform Tumblr.
Medina-Messner is currently working on her Ph.D. in Art Education at VCU. She earned a master's degree in business journalism from Florida International University and a bachelor's degree in international communications and international affairs from the American University of Paris.