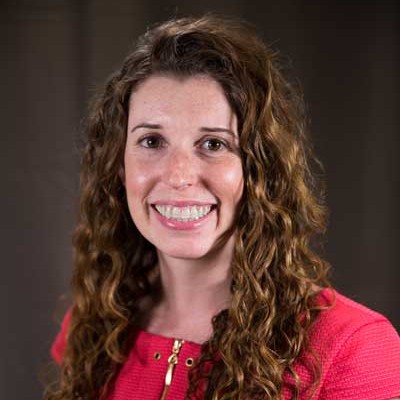 Karen McIntyre, Ph.D.
Associate Professor
Graduate Program Director
(804) 625-4929
T. Edward Temple Building, 901 W. Main St., room 1108
Office hours: By appointment
Journalism
Education
Ph.D., Mass Communications, University of North Carolina, Chapel Hill (2015)
M.A., Journalism, University of California, Berkeley (2011)
B.A., Journalism, California State University, Chico (2007)
Research Interests
Socially responsible journalism approaches such as constructive journalism or solutions journalism
Press freedom and journalism practice in East Africa
Select Publications
Lough, K., & McIntyre, K. (2021). A systematic review of constructive and solutions journalism research. Journalism, advance online publication.
McIntyre, K. & Sobel Cohen, M. (2021). Public Trust in State-Run News Media in Rwanda. Journalism & Mass Communication Quarterly, 98(3), 808-827.
McIntyre, K. (2020). 'Tell me something good': Testing the longitudinal effects of constructive news using the Google Assistant. Electronic News, 14(1), 37-54.
McIntyre, K. (2019). Solutions journalism: The effects of including solution information in news stories about social problems. Journalism Practice, 13(1), 16-34.
McIntyre, K., Dahmen, N., & Abdenour, J. (2018). The contextualist function: U.S. newspaper journalists value social responsibility. Journalism, 19(12), 1657-1675.
Affiliations
Courses
MASC 691 - Solutions Journalism
MASC 676 - Media Law and Ethics
MASC 203 - Journalism Writing
MASC 475 - Capital News Service
MASC 684 - Multiplatform Storytelling
Awards
2021, Hillier Krieghbaum Under-40 Award, AEJMC – "one of the highest honors that AEJMC can bestow on a member"
2020, Nominated by VCU for the SCHEV Rising Star Award; VCU only nominates one person for this state-level award by the State Council of Higher Education for Virginia
2020, Best Paper Award, African Journalism Studies journal, AEJMC annual meeting
2019, Lillian Lodge Kopenhaver Junior Woman Scholar Award, Lillian Lodge Kopenhaver Center for the Advancement of Women in Communication
2018-2019, Fulbright Scholar. Funded one academic year of research and teaching in Rwanda.
Links