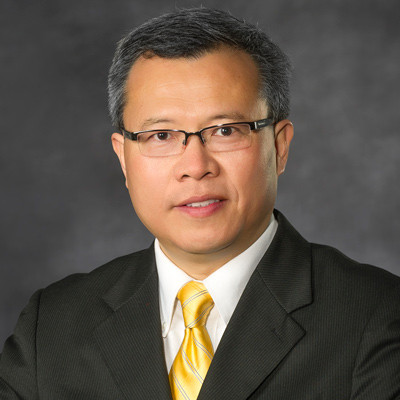 Hong Cheng, Ph.D
Affiliate Faculty Member
Education
Ph.D., Pennsylvania State University
M.A. Shanghai International Studies University
Background
Hong Cheng, Ph.D., is dean of the School of Communication at Loyola University Chicago. He was director and a professor of the Richard T. Robertson School of Media and Culture from 2013 until 2019. He is now an affiliate faculty member of the School.
Cheng's research interests center on international communication, cross-cultural advertising and social marketing. His works have been constantly presented at national and international conferences since the early 1990s and appeared in more than 10 journals (including Journalism & Mass Communication Quarterly, Journal of Communication, and Journal of Advertising Research) and as numerous book chapters. He co-authored (with Guofang Wan, Ph.D.) Becoming a Media Savvy Student (2004) and co-edited (with Kara Chan, Ph.D.) "Advertising and Chinese society: Issues and impacts" (2009) and (with Philip Kotler, Ph.D., and Nancy Lee) "Social marketing for public health: Global trends and success stories" (2011). His newly edited "Handbook of international advertising research" was published in early 2014. While serving on the editorial boards of multiple journals, Cheng is a current associate editor of Journalism & Mass Communication Quarterly and a former associate editor of the Asian Journal of Communication.
Cheng has taught a variety of advertising, communication and journalism courses. His recent teaching assignments included International and Cross-Cultural Advertising, Advertising Campaigns, Advertising Media Planning and Buying, Advertising Principles, Communication Theory and Research Methods. He has extensive international experience. He is/was a chair/distinguished professor, senior fellow, or visiting professor/scholar at universities in the Chinese mainland, Hong Kong, Japan, Singapore and Taiwan. Over the years, he has received several awards in teaching, research and professional service.
Before joining Ohio University in 2004, Cheng had taught at Bradley University for 10 years. He holds a doctorate in mass communications from Pennsylvania State University (1995) and a master's degree in international journalism from Shanghai International Studies University (1989).